DARKNESS HAS FALLEN / VOS#9

​

What is going on in the dark? Secrets and silence are comming to lay over the world until dawn. Anyone who hides finds a place, everyone who falls rise up! Figures and Creatures are meeting.

​Artists: ​

​Angelina Voskopoulou, Katya Isaeva, * VINNIE *, David Anthony Sant, Crisia Miroiu, Vera Sebert ​, Laszlo Csernatony Lukacs, Ien Schwarzwald, Anna Deligianni, Yuan Tang

​Organized and curated by

Roland Wegerer

NEW OPEN CALL!
Deadline: 10 Feb. 2018
Behind this page but not disappearing
Angelina Voskopoulou (GRE) Artist WebsiteExperimental film digital, 7 min, 16:9, 2014-15
A life articulated in the void, deprived of every stimulus and devoid of any meaning, must correspond to a "frozen" time, without a flow. A time that knows no past or present, static, unmoving....
Department of owls/MMOMA Simferopolsky
Katya Isaeva
(RUS)
Artist Website
website, 2017
An online museum. Department of Owls/MMOMA Simferopolsky. Private collection is an homage to a conceptual museum of Marcel Broodthaers's Museum of Modern Art, Department of Eagles, 1968.
apocalypse wow!
* VINNIE * (still looking for a home)
Artist Website
Photo, up to 60*90 cm
If you were the antichrist, would you be so stupid to introduce yourself to the world with an upside down crucifix?
'Driven'
David Anthony Sant (AUS) Artist Website

Editing: David Anthony Sant,

Sound: Noise Research, Video Footage: David Anthony Sant, 04:15min, 2013
Australia's first city highway. Pollution, noise and drudgery in daylight, but at night transformed into an erratic landscape where darkness is punctured with floodlights and fleeting headlights.
The Cry
Crisia Miroiu (SK)
Artist Website
Digital photography
'The Cry' exploring the state between dream and consciousness, when fantasy, darkness and reality seldom associate.
Textinquest
Vera Sebert
(AT)
Artist Website
Interactive website programmed with html, css, javascript.
​
TEXTINQUEST is an interactive website. Read the text by scanning your screen with a virtual torch. Torchmodes can be switched by clicking.
ANGEL
Laszlo Csernatony Lukacs (HU) Artist Websitegif, 1280 x 720, 2017
The title of the serie is SUPERHEROISM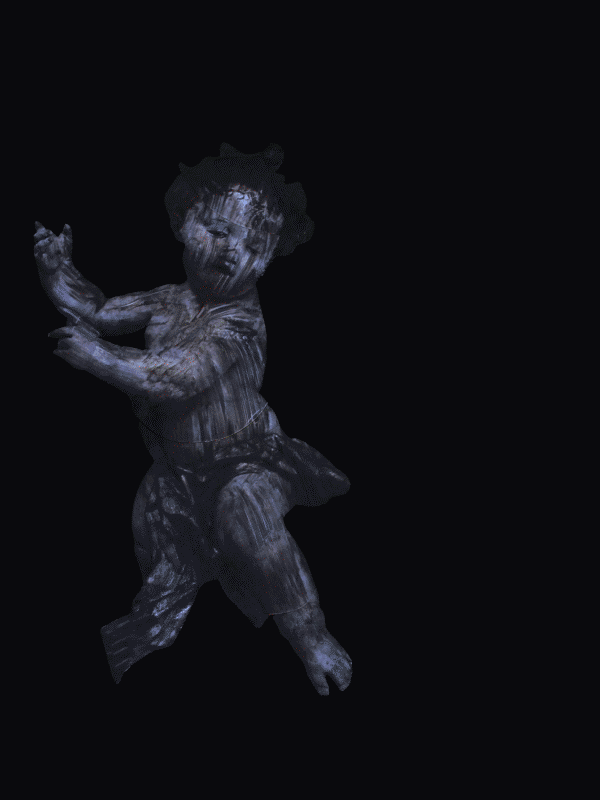 CARPATHIANS / NULL /
Ien Schwarzwald (UKR) Artist WebsiteVideo, 6"42 long, late 16' - feb 17'.
​What you know about darkness, if you have never been in depths of Carpathian forests'?
We Are Here For The Ride
Anna Deligianni (GRE)
Artist Website
30x60cm , markers and ink on paper , 2017
A reaper's day
Pre-Nightmare
Yuan Tang (PRC)
Artist Website
Video, 03:14, 269mb, mixed audio with video, 2017
Sometimes I get lost in a nightmare, we don't know it still dream or real life. Like living in the endless dark hole. This work is an experimental film with the video and sound record/mix project.
THANK YOU FOR VISITING VOS - Virtual Open Space | Roland Wegerer

Next:
WE WANT MORE COLOR!
15 February 2018
IMPRINT:
All rights reserved by the artists.
Contact:
Roland Wegerer
Address: Struden 63, 4381 St. Nikola, Austria
T: +43 (0) 676 3930314
E:
vos.rolandwegerer@gmail.com
W:
www.rolandwegerer.com
Google Analytics Disclaimer (Englisch, deutsche Version folgt unten)This website uses Google Analytics, a web analytics service provided by Google, Inc. ("Google"). Google Analytics uses "cookies", which are text files placed on your computer to help the website analyse how visitors use the site. The information generated by the cookie about your use of the website (including your IP address) will be transmitted to and stored by Google on servers in the United States . Google will use this information for the purpose of evaluating your use of the website, compiling reports on website activity for website operators and providing other services relating to website activity and internet usage. Google may also transfer this information to third parties where required to do so by law, or where such third parties process the information on Google's behalf. Google will not associate your IP address with any other data held by Google. You may refuse the use of cookies by selecting the appropriate settings on your browser, however please note that if you do this you may not be able to use the full functionality of this website. By using this website, you consent to the processing of data about you by Google in the manner and for the purposes set out above.You can prevent Google's collection and use of data (cookies and IP address) by downloading and installing the browser plug-in available under https://tools.google.com/dlpage/gaoptout?hl=en.Please note that this website initializes Google Analytics with the setting anonymizeIp. This guarantees anonymized data collection by masking the last part of your IP address.Further information concerning the terms and conditions of use and data privacy can be found at http://www.google.com/analytics/terms/gb.html or at http://www.google.com/intl/en_uk/analytics/privacyoverview.htmlGoogle Analytics Disclaimer (Deutsch)Diese Website benutzt Google Analytics, einen Webanalysedienst der Google Inc. ("Google"). Google Analytics verwendet sog. "Cookies", Textdateien, die auf Ihrem Computer gespeichert werden und die eine Analyse der Benutzung der Website durch Sie ermöglichen. Die durch den Cookie erzeugten Informationen über Ihre Benutzung dieser Website werden in der Regel an einen Server von Google in den USA übertragen und dort gespeichert. Im Falle der Aktivierung der IP-Anonymisierung auf dieser Website, wird Ihre IP-Adresse von Google jedoch innerhalb von Mitgliedstaaten der Europäischen Union oder in anderen Vertragsstaaten des Abkommens über den Europäischen Wirtschaftsraum zuvor gekürzt. Nur in Ausnahmefällen wird die volle IP-Adresse an einen Server von Google in den USA übertragen und dort gekürzt. Im Auftrag des Betreibers dieser Website wird Google diese Informationen benutzen, um Ihre Nutzung der Website auszuwerten, um Reports über die Websiteaktivitäten zusammenzustellen und um weitere mit der Websitenutzung und der Internetnutzung verbundene Dienstleistungen gegenüber dem Websitebetreiber zu erbringen. Die im Rahmen von Google Analytics von Ihrem Browser übermittelte IP-Adresse wird nicht mit anderen Daten von Google zusammengeführt. Sie können die Speicherung der Cookies durch eine entsprechende Einstellung Ihrer Browser-Software verhindern; wir weisen Sie jedoch darauf hin, dass Sie in diesem Fall gegebenenfalls nicht sämtliche Funktionen dieser Website vollumfänglich werden nutzen können.Sie können darüber hinaus die Erfassung der durch das Cookie erzeugten und auf Ihre Nutzung der Website bezogenen Daten (inkl. Ihrer IP-Adresse) an Google sowie die Verarbeitung dieser Daten durch Google verhindern, indem sie das unter dem Link http://tools.google.com/dlpage/gaoptout?hl=de verfügbare Browser-Plugin herunterladen und installieren.Auf dieser Website wird Google Analytics mit der Einstellung anonymizeIp initialisiert, so dass der letzte Teil der IP-Adresse maskiert wird, um eine anonymisierte Erfassung zu gewährleisten.Nähere Informationen zu Nutzungsbedingungen und Datenschutz finden Sie unter http://www.google.com/analytics/terms/de.html bzw. unter https://www.google.de/intl/de/policies/.